The amount of time a page takes to load is undoubtedly an important part of any website's user experience. The fact is that website visitors care more about speed than all the bells and whistles you add to your website.
In fact, page loading time also affects your search engine rankings. Here are a few additional facts to consider:
On average, consumers expect a web page to load within 2 seconds, with a significant portion of online shoppers abandoning a website that takes more than 3 seconds to load. Additionally, customer satisfaction is decreased by a 1-second page load delay and discourages them from buying from the s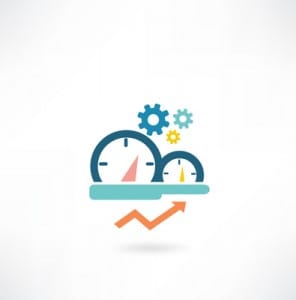 ame site in the future.
Measure your website speed
Page Speed Online is Google's free web-based tool that allows you to easily and accurately measure the speed of your website online.
It also provides an overview of the high, medium and low priority fixes that would help increase your page speed.
However, the suggestions may be fairly technical, and you might need professionals to let you determine which ones are feasible for your site. Some of the ways you can decrease page load time include:
•Enable GZIP compression to reduce the bandwidth of your pages and reduce HTTP response.
•Optimize your images by selecting the ideal size, format and source code.
•Enable browser caching to reduce the number of components that need to be downloaded for subsequent visits.
•Use a content delivery network (CDN) to deliver content more efficiently to users based on their location.
(Image Source: iCLIPART)