Next July will mark the end of Windows Server 2003 Extended Support. What does that mean for you if you're a current owner of Server 2003?
It means that there will be no more security patches or updates, putting your whole business at risk of new threats or viruses as well as potential performance problems due to incompatibilities with newer software and applications.
The bottom line is that if your business still uses Windows Server 2003 you will need a plan soon. Analysts are estimating that 10 million machines are still running Windows Server 2003 and that they will soon be stranded, especially those serving regulated industries as they will need to maintain the security and confidentiality of these servers.
For these reasons, it is important to look into the needs of your business.
Here are a few considerations:
Cost
With the end of service to Windows Server 2003, the cost of required tools to keep your systems online, such as intrusion detection systems, more advanced firewalls, etc. will make buying Windows Server 2012 a cheaper alternative.
Security
The end of service will put your business at risk since there will be no fixes for bugs and viruses or patches for system vulnerabilities.
Compliance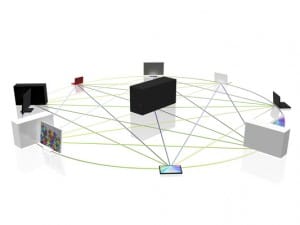 Certain professions require regular audits to be done in order to fulfill regulation requirements.
Mounting compliance expenses as well as the price of audits will make the upgrade to Windows Server 2012 another cheaper alternative.
What are your options?
The only option available right now is to migrate your data from Windows Server 2003 to Windows Server 2012.
The migration must be performed by professionals in order to ensure the safety of your data, especially because this migration will involve a move between 32-bit and 64-bit platforms.
In summary, it is important to look ahead and ensure that you take steps to protect your business way ahead of the July 2015 deadline.
(Image Source: iCLIPART)