With the sudden release of a new variants of malware and ransomware such as CryptoWall, users are wondering why their anti-virus programs are not blocking the ransomware infection from infecting their computer.
As with many other forms of malware, the infection needs to exist before a cure or way to detect the threat can be created. This takes time and during this period of R&D, the malware spreads like wildfire.
While there are several forms and classifications of infections, there are basically only two different methods in which infections are released into your system: User Initiated and Self Extraction.
User Initiated infections are caused by a user clicking on a link within a webpage or email or by opening infected email attachment. Once opened, the malware is released and quickly spreads throughout your system.
Because the user manually clicked on or opened the link/document, most anti-virus programs receive this as an authorized override by the user and either internally whitelists the link/document or skips the scan.
CryptoWall is spread through this method, usually contained within an infected Word, Excel or PDF document. The creators of these programs take advantage of the programming of the document to hide the infection.
With the world becoming a paperless society, we are becoming more and more accepting of receiving and opening attachments sent to us through email. It has practically become second nature to just click and open anything we receive, regardless of any warning.
Self-Extracting infections are exactly what they're named. These infections require no outside assistance to worm their way through your system, infecting as they go.
The number one method creators of this form use to place their software on your system is through "piggy back" downloads.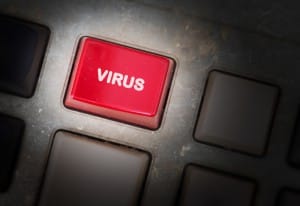 Piggy back downloads occur when you authorize the download and install of one program and other programs (related or unrelated to the original program) are automatically downloaded and installed with it. The most common way is by downloading programs promising to speed up your computer.
Infections can also exist on your system and lay dormant for long periods of time, waiting for the computer to reach a certain calendar day or time. These infections are called "time bomb" infections. Just like piggy back infections, they require no outside assistance to infect your system.
They are mostly found buried in the registry of the system or deep within the system folders. Because they are not active on the time of placement, most anti-virus programs will not detect them. Active reporting through toolbars is another means of becoming infected over time.
When a user downloads and installs a toolbar for their browser, they authorize at the time of install that it is okay to install and all of its actions are safe. However, most toolbars are actively scanning, recording, and reporting back to the creator. They also act have conduits for installations of other unwanted programs behind the scene.
If left unchecked, those additional programs can become gateways for hackers to gain access to your system and spread even more infections.
To help stop the spread of malware/ransomware such as CryptoWall and its variants, we need to become more vigilant in our actions when either surfing the Internet or opening email and attachments.
The best rule of thumb to follow for email is: if you don't know the sender, or you didn't ask for the attachment, delete it. As for websites, read carefully before you download anything and avoid adding toolbars.