There are times when it can be tempting to share account information or give a coworker access to files and programs to streamline processes. Other times, you might be away from the office and someone may need something on your Windows.
There are many reasons why workers would want to share accounts and passwords that would be in good faith and, on the surface, best for business. Should this be allowed and acceptable in a work setting? The short answer is no, and for several good reasons.
As much as it would seem that sharing passwords and credential information could help workers, this can lead to poor habits and huge security vulnerabilities. All it takes is for one person to write a password down for another person to read it.
It is common for someone using social engineering to go into company buildings and look for sticky notes, note pads, or files on desktops with passwords and account information on them. This way, they have the means to steal company information.
Even worse, it will look like the user account that was used to steal information was the one stealing information instead of the thief.
Another common event at some work places is that some workers will use their coworkers account to do something risky, so if anything happens, the account holder is the one in trouble and not the person borrowing their account.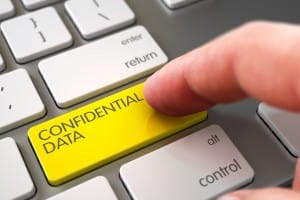 When it comes down to the pressures of keeping a job or to work towards promotions, it can be surprising what some people might resort to in achieving their goals.
Sometimes, a person sharing an account might make a mistake and mean no harm, like deleting some important files on accident or click something they didn't know about in an area of the computer they normally do not have access to.
This would also look like the account holder made the mistakes and not the actual person. There is a reason why certain people have access to certain drives, websites, and programs. Permissions and restrictions should be respected.
Your Windows account and email are your unique fingerprints and they should be protected. Everything you do on a computer is recorded in event logs and possibly on other monitoring systems on the network. Your account information should serve you as well as prove the work you have done.
It may be tempting to share account information, but there are alternatives. If a coworker needs access to a program or website, let IT know.
If the coworker really needs access for their job, then your manager and IT will change permissions to allow them access and they'll no longer have to ask for your password.
What about if they need to work on files that you are working on? Your IT can setup a network drive and enable access for both you and your coworker so that files can be edited and changed freely without ever logging into each other's accounts.
There may be many other reasons as to why people may want to share their account information, but chances are, there are alternatives that your IT can implement so that no one's personal credentials are given out. Keep your account your own and there will be no unnecessary risk or possible security threat out in the open. If you have security or user concerns or would like to develop a permissions plan, we would be happy to help. Give us a call at (734) 457-5000.
(Image Source: iCLIPART)