BYOD (Bring Your Own Device) is an exciting development for increasingly mobile and interconnected employees, but also a new challenge for IT security teams.
Gone are the days where security professionals can lock down a finite set of machines and facilities; instead, they must manage an ever-growing, ever-changing landscape of employees, devices and applications, many of which have access to information that needs to be protected.
According to an article on eWeek, a survey was done on organizations with mobile devices connecting to their networks: only 33 percent have any official BYOD policy governing the use of personal portable devices, 67 percent do not.
The security risks are inherent in BYOD between viruses, hacking, improper security, and more. Flat-out thefts of smartphones, laptops, and tablets are also an issue.
In New York City alone, police data show that Apple products were stolen in a total of 11,447 incidents in the first nine months of 2012. That is an increase of 40 percent compared to the previous year.
Of course, employee education and awareness are important as informed users are more likely to act responsibly and take fewer risks with company data. Unfortunately, employees can be careless and criminals crafty, which is why network security defenses and policies are so critical.
Although implementing a restrictive device policy may feel like the most secure approach for your company, it can easily backfire.
Your craftiest employees are going to find a way to connect their devices to your network no matter what. And employees who do obey your "no iPhones" message will probably resent the policy and experience lower productivity.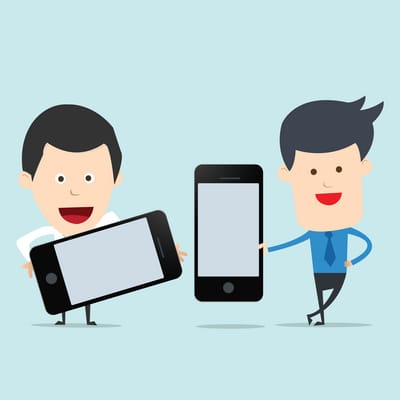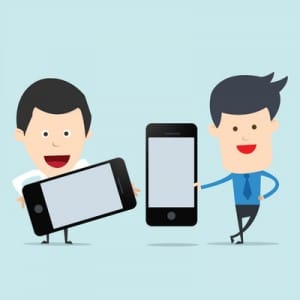 Today's workers expect to have 24/7 access to their information. They want to be able to catch up on emails on the evening train ride home or access information while away from the office.
BYOD lets IT staffs eliminate the hassle and expense of provisioning, distributing, and maintaining hundreds of corporate-owned mobile devices.
But setting up a BYOD program isn't without its challenges. For starters, when you give employees free rein to bring in their own devices, you put your corporate documents and data at the mercy of the native security on these devices.
When you consider that many of your employees probably have "1234" as the PIN on their iPhones, that's a pretty sobering thought.
Another major concern is your network. When you allow today's increasingly powerful smartphones and tablets to request resources from your network, you really put your infrastructure to the test.
Are you ready to serve data instantly to hundreds of increasingly powerful hand-held mobile devices?
What if your mobile employees want to watch training videos, play back webinars, or listen to conference call recordings on their devices – can you deliver this kind of bandwidth?
Like most things, there are upsides and downsides, but a decision should be made on what best suits you, your employees, and your business.
When it comes down to it, BYOD isn't a completely ridiculous idea. In fact, the benefits of BYOD may be worth the extra security precautions required to implement it.
(Image Source: iCLIPART)