As businesses begin to downsize their ecological footprint, the need for remote or satellite employees grows. Business leaders and owners are now faced with the daunting question on how to allow remote employees access to their existing network without compromising network security.
One of the best ways to accomplish this is through the use of VPN.
VPNs allow secure access to business resources by creating encrypted pass-throughs via the Internet. The Internet, combined with present-day VPN technology, allows businesses a low cost and secure means to extend their networks to their remote employees.
The two most common methods in which to set up remote access are IPsec (IP Security) or SSL (Secure Sockets Layer). Both methods work well and both have their advantages depending on the needs and size of your business.
VPNs created using SSL technology provide remote-access connection from almost any Internet-enabled location or device using a web browser interface.
No special client software needs to be preinstalled on either device. This makes SSL VPNs a true "anytime, anywhere" connection to company-managed desktops.
There are two different SSL VPN connections to choose from: clientless and full network access.
Clientless requires no special software. All traffic is transmitted and delivered through a web browser.
There is no need to install or download any unique software to establish the connection. With clientless access, only web-enabled programs and apps are able to be accessed, such as email, network file servers and local intranet sites.
Even with such limited access to network resources, this style of connection is well-suited for most businesses.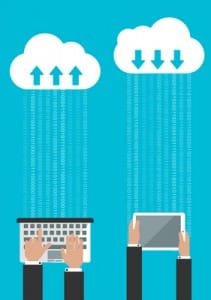 Additionally, because there is no need for special software to be supported by the IT department, businesses can cut down on managed overhead.
A full network access VPN allows access to almost any program, application, network server, and resource connected to your business network. Unlike clientless access, full network access connection is made through the use of VPN client software. Because the client access software is dynamically downloaded and updated, it requires little or no desktop support.
As with clientless access, you have the ability to customize each connection based on employee access privileges. If your remote employees require the full functionality of installed programs and applications as if they were sitting inside the office building, utilizing a full network VPN connection is the obvious choice.
IPsec based VPNs are the staple of remote-access connection technology. IPsec VPN connections are created by using installed VPN client software on the user's workstation and connecting device.
Client software allows for greater customizability by modifying the VPN client software. Businesses are able to configure and maintain the appearance and function of the VPN client, which allows for easier implementation for connections with other desktops, kiosks, and other special need cases.
Many businesses find that IPsec connections meet their requirements for the users, but the advantages of self-updating desktop software, accessibility from non-company managed devices, and customizable user access make SSL VPNs a front runner for remote-access connections to your office.
If you have any questions or would like more information about how a VPN can help your company, you can reach Tech Experts at (734) 457-5000.
(Image Source: iCLIPART)